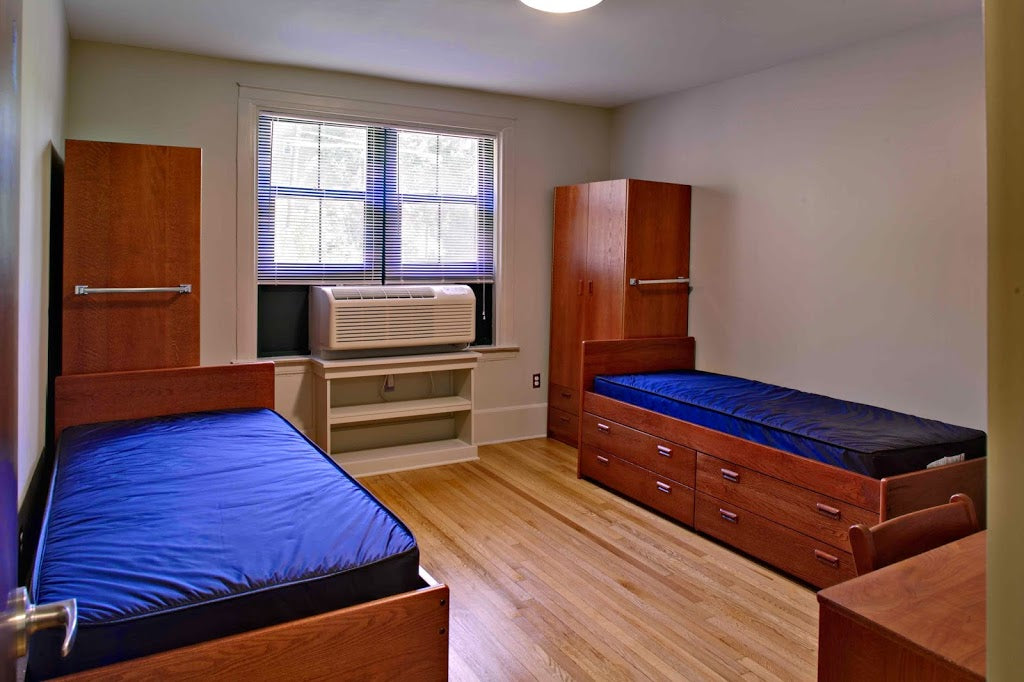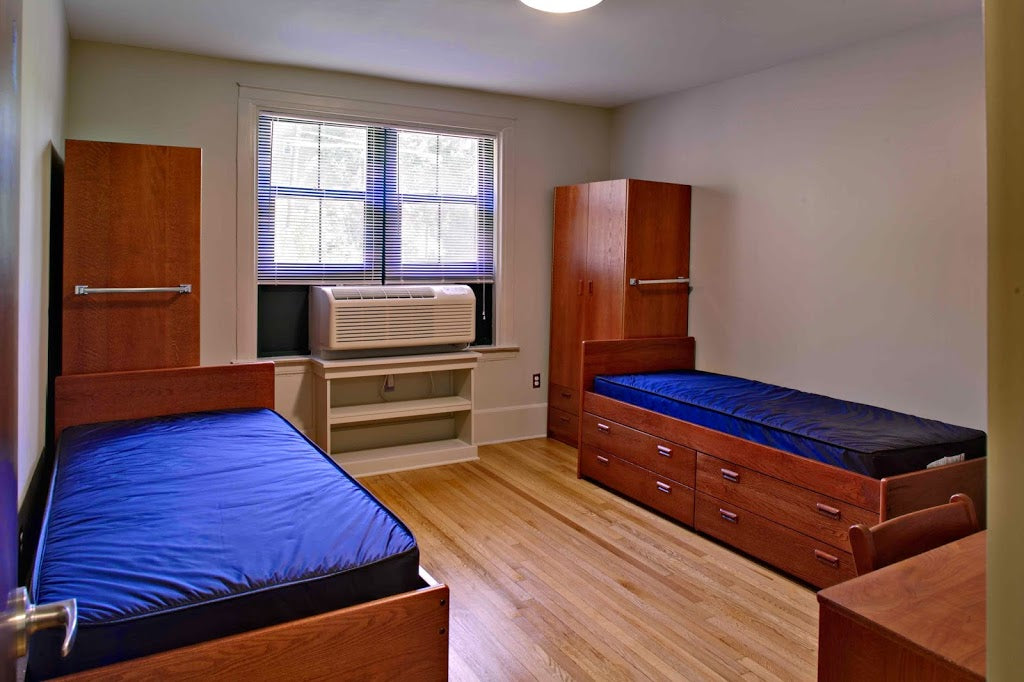 Dorm Room Essentials Checklist
Figuring out just what to bring to college might be the single most stressful thing that any college student goes through. How do you pack an entire 18 years of your life into one room, or better yet.....half of one room. We've put together this checklist to try and relieve some of the stress, enjoy.
Bedroom
Alarm Clock/Cell Phone: Always make sure you have a tool to wake you up in the morning for those dreaded 8AM classes. We recommend keeping it out of reaching distance to avoid shutting it off in your sleep.
Calendar/Bulletin Board: One of the most difficult things in college is staying organized. Use these to keep track of homework, tests or big events.
Clothing/Hangers: Well this one might seem pretty obvious. Try not to bring your whole closet, most likely the closet you'll be sharing is much smaller than the one you have at home.
Computer: If you have the money, a laptop can be the best investment you can make in college. It will save so much time, especially since a lot of classes are moving towards a mixture of classroom/web-based set-up.
Desk Lamp: This is necessary for the night owls who try to get everything done before the midnight deadline.
Fan: A lot of dorms don't have the luxurious air conditioning your used to at a home. Get a fan, you can thank me later.
Laundry Basket: This one might also seem obvious, get something that is durable and that you can carry up three flights of stairs. But also try and find one that you can stash away or keep under the bed.
Linens: Always check what size bed the dorms have ahead of time. If you're looking for Twin XL bedding we might know a place...TwinXL.com. Definitely bring your own sheets, comforter, pillows/pillowcases and mattress pad. Because laundry can be a hassle you might just want to bring two sets of sheets.
Movies/Television/Games: You're going to have a lot of down time in college be sure to bring a DVD player or game console.
Posters/Pictures: This small room is your home for the next 9 months so make it your own! Bring plenty of pictures, posters, decorations that show who you are and are pleasant to look at.
Seating: Friends aren't all going to want to pile on the ground or lay in your bed. Invest in a futon, or other types of seating. One tip: Couches are way too big and can be a hassle moving in and out.
Bathroom
Bath linens: Make sure to get a few sets of towels, wash cloths, etc.
Flip-flops: This may sound silly. But trust me if you're sharing a public bathroom, you want flip flops.
Shower caddy: Rather than trying to juggle your shampoo, conditioner, shaving cream, etc. Purchase a shower caddy/shower tote it makes the trip much easier.
Toiletries: These aren't super necessary because you can purchase them anywhere on campus at any time.
Kitchen
Appliances: Make sure to check with your school on what is allowed then coordinate with your roommate on the big things. Most notably the fridge and microwave.
Bowls, Cups, "Silverware", etc: Make sure to have these handy in case you have a craving for a snack and the dining hall is closed. We recommend you buy all plastic because washing dishes with no kitchen handy is annoying.
Food: If your parents ever ask you if you need food, you say YES! If you don't you will absolutely regret it. There is no such thing as too much food for a college student. Make sure to have your drawers stacked with snacks.
Water Pitcher: One of the most underrated, amazing, money saving items you can invest in is a water filtered pitcher. After buying several 24-packs of bottled water I purchased one of these and saved a ton of money.
Other Items
Important Papers: Bring a copy of your birth certificate, passport and financial aid information, especially if you live far away from your school. It will save a lot of time and hassle trying to get your parents to mail it to you.
Medications/First Aid Kit: Lets hope you never have to use it but always bring a first aid kit just to be safe. Also, if you're doctor requires you to take certain medications make sure you plan out ahead of time where your new pharmacy is going to be.
Door Decorations: Whether it be a whiteboard and marker or some pictures and stickers, stand out to the rest of the hall and see just how many friends you make. 
Feeling better?
Hopefully this helps relieve a little stress. Remember to plan ahead of time but a lot of the smaller stuff you can purchase at school so try not to worry about getting everything down to a pack of staples.